REMEMBER TO SCROLL DOWN ONCE ON YOUR STORE PAGE TO FIND YOUR STORE ITEMS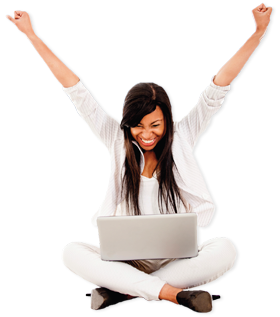 Your Group's very own FREE Online Store
Twin Cedars is happy is now able to offer your group, club or organization members the ability to Shop, Order and Purchase your Select Logo Merchandise online through your own branded, custom Storefront. This storefront is the ultimate turnkey, hassle free way to insure that your members get exactly the item the want in the size they need. [your own storefront screen printing]
NO COST service to your organization.
No more collecting orders.
No more handling cash and checks!
No more deciphering handwritten personalization details and worrying about the accuracy of each individual item.
The online store for clubs, sports teams and organizations is a terrific option for fundraising and/or easy management of uniform, commemorative and special occasion apparel. The process of getting the store setup and running is so easy. You provide us with some basic details and artwork. You make decisions about colors, apparel items, brands, styles or special items that you want to sell. Tell us about any customization options you would like to offer. We may make a few suggestions of our own for you to consider if you like. Once we fully understand what you need and want, we will handle the setup from there. When your store is ready, we will provide you with a special, secure ID login to your custom store and your members can start placing their orders. It really is that easy. For more details about setting up your online storefront and if we can help with questions or concerns, please call us at 606-723-7344 or Contact us online.
Your members have a Safe and Secure way to buy their custom merchandise with all of the available product options easily available for selection and choice. The familiar online shopping style makes it so easy with product details, descriptions and images ready at-a-glance. Shoppers conveniently pay by credit or debit card via secure third party, bank approved payment gateway systems and promptly receive emailed order confirmations. Twin Cedars has partnered with AGP e-solutions, with over 10 years of experience providing custom online stores for local vendors so that you, our valued customer, can now receive the best of both worlds - a local vendor/supplier that you rely on to provide the quality products you need and an experienced, secure online partner that gives you a flexible and easy option for managing your orders.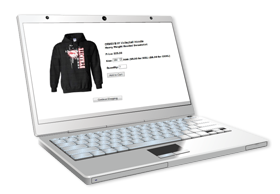 For organizations that are interested in using their online storefront as a fundraising opportunity, the group leaders have access to detailed sales summary reports and can verify their revenue share at any time. This is a great tool to help you with reaching your fundraising goals and promoting the sales and awareness you need for your campaign. Talk to usabout your next Fundraising event - we are here to help. Call us at 606-723-7344 


​ CUSTOMER SERVICE
​
We are here when you need us. Whether it's last minute details and additions to an order or you just need guidance for an upcoming event, we are here for you. When you work with Twin Cedars, a small family owned business, you get the owner on the phone. You'll always get our best advice and you'll never feel pressured. 

Contact us for info on setting up your own Store.
Ok, so it's not really "award winning" in the technical sense of the term, but we do consider our customers compliments to be right up there with winning a gold medal or a 6 foot trophy!

We couldn't be happier. The shirts turned out great; better than we could have imagined. Thank you Randy! ~ Ron R. (Rider Up)
Our Commitment
As a small family owned business in Irvine KY, our name is on the line with every order. Our commitment to you is to provide prompt, professional service for a high quality finished product all at a great price. We have grown our business through word of mouth and we will continue to do so only if we build loyal, lasting customer relationships through great service and workmanship. Thank you for taking a moment to learn more about Twin Cedars Custom Embroidery and Screen Printing. Serving Richmond, Lexington, Berea, Irvine, Winchester and surrounding areas.